Summer Project Update
As the temperatures rise, things are heating up at Hayner Hoyt!  From Syracuse to Vermont, we've been making our mark.  Check out the project updates below and learn about some of our summer milestones thus far!
Syracuse University Stadium
Until next time, Walt
As of June 3rd, you may have noticed our friend Walt is missing from the skyline. He and his slightly smaller counterpart have just about completed their tour of duty. In their wake, they've left the crown jewel of the Syracuse cityscape. If you find yourself missing the friendly steel giant, check out what we believe to be the world's first line of merchandise inspired by a crane that was named by a Syracuse University student.
Initial Cable Net Lift
Take a look inside Syracuse University Stadium to see the cable net roof structure in progress. We are getting ready for the final lift in the coming weeks.
Fage
It's not every day that we see a dual pitched circular foundation for our projects, but out at Fage we prepared for the erection of a roughly 40 foot tall, 300,000 gallon stainless steel water tank.
At the end of June, Feldmeier Equipment began assembling the water tank. In the video, you'll notice that the roof is already completed. Interestingly enough, the crane on site will lift the roof as erection continues allowing all of the welding to be done from the ground.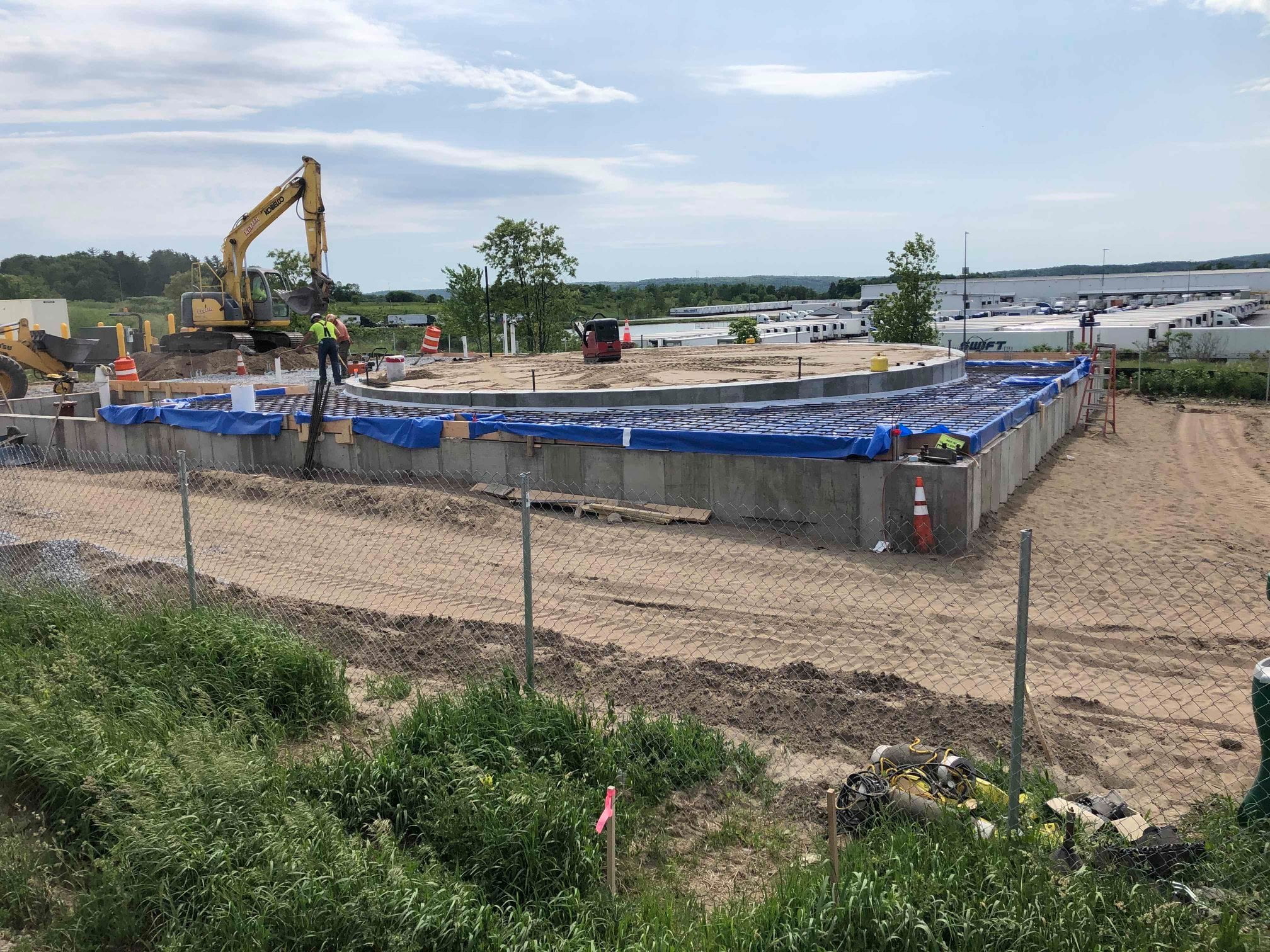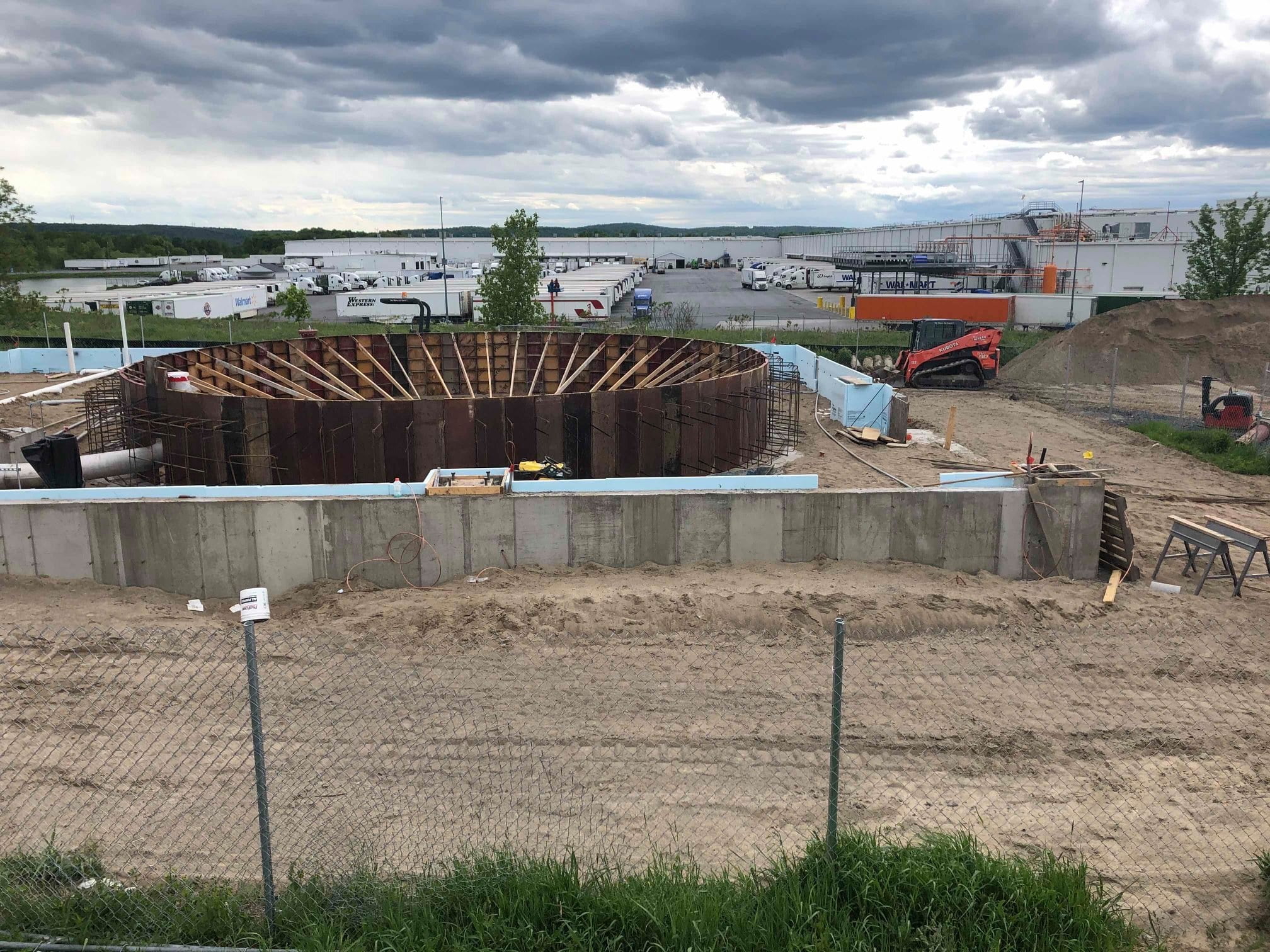 Lake House at Sylvan Beach
What's the 411?
Assistant Project Manager Conor Utter keeps us informed of what's going on at The Lake House at Sylvan Beach.
Cupola Hoisting
In the first week of July we hit a major visual milestone on The Lake House at Sylvan Beach as the cupola was hoisted onto the iconic 50-foot lighthouse. The new gaming facility will open later this summer.
Bio 365
Our work on the Bio 365 project has come to completion! The new 30,000 square foot pre-engineered metal building will serve as a dirt processing facility for organic soil and also includes offices and locker rooms. Thanks for all of the hard work Superintendent Bill Enright, Project Manager Jim Polakiewicz, and Assistant Project Manager Kyle Robinson.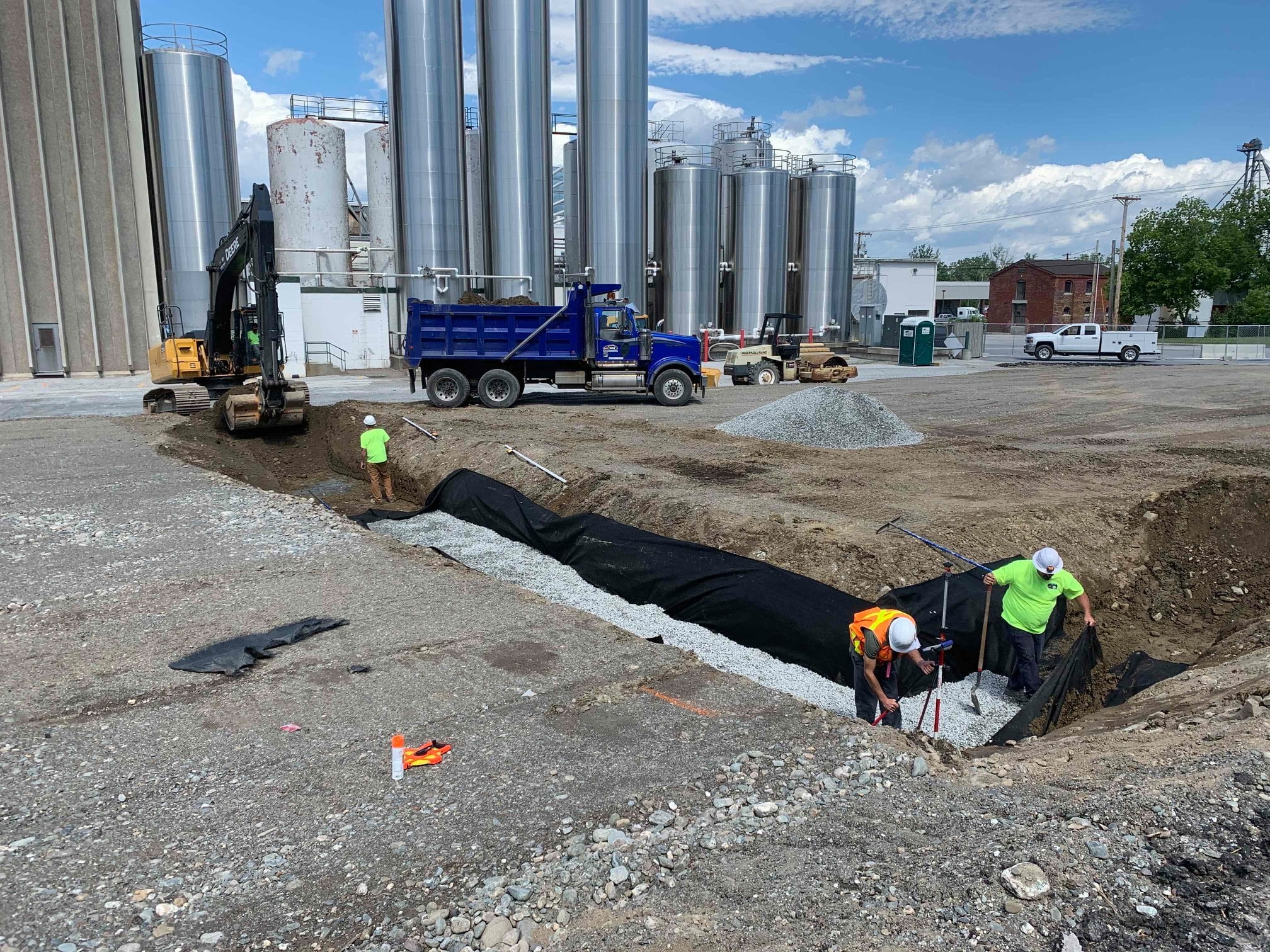 Dairy Farmers of America
We're a ways from home, but excited to announce that we broke ground at Dairy Farmers of America, located in St. Albans, Vermont! Dale Coss, Jon Livesay, and Sam Doss are leading the phased construction that will include an interior renovation to staff facilities and an addition to their silo alley. Currently, we're excavating for a foundation for a new receiving bay for the dairy co-op trucks to drive into the building and unload.
Compass Federal Credit Union
We've made a lot of progress at Compass Federal Credit Union since we last checked in!  Here's Assistant Project Manager Aaron Devereaux with another exciting update.